The Most Popular Undercounter Water Ionizers - Compared & Reviewed
Under-counter water ionizers free up space on your kitchen counter and offer unparalleled convenience: The ionizer installs under the counter, and dispenses alkaline water through a faucet control mounted on your sink. You can install it yourself if you have power under the sink, and an extra hole (such as for a vegetable sprayer) in the back of your sink. If you don't have power under the sink, or an extra hole, we recommend hiring a plumber to install your unit and make the necessary modifications.
Water Ionizer Expert recommends buying convertible under-counter water ionizers because these machines can be used countertop as well as under-counter, it's your choice.
Note: The above ionizers were picked out for performance and value. We have determined that some off brands have a good value while some well known brands actually don't function as well and are not a good value. These under the counter models all have stainless steel faucets with built-in control on the faucet. Other than Enagic/Kangen®, all other brands use plastic with a chrome plastic coating. Please feel free to call our Water Ionizer Experts with any questions.

Talk to an Expert

855-843-6506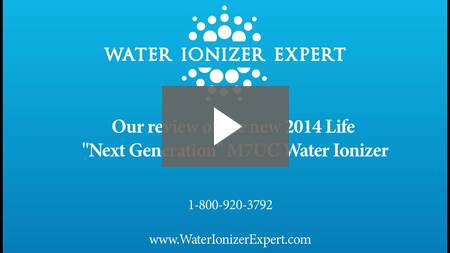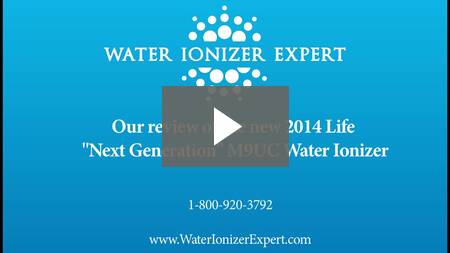 Watch the video review of the Life M7UC.
Watch the video review of the Life M9UC.